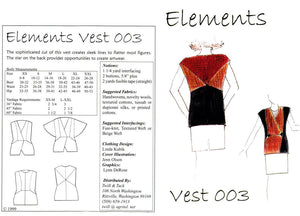 The sophisticated cut of this vest creates sleek lines to flatter most figures. The star design on the back provides an opportunity to create artwear.
Sizes include XS- XXL. See image for yardage and size details.
Suggested fabrics are handwovens, novelty wools, textured cottons, tussah or dupioni silks, or unique printed cottons.